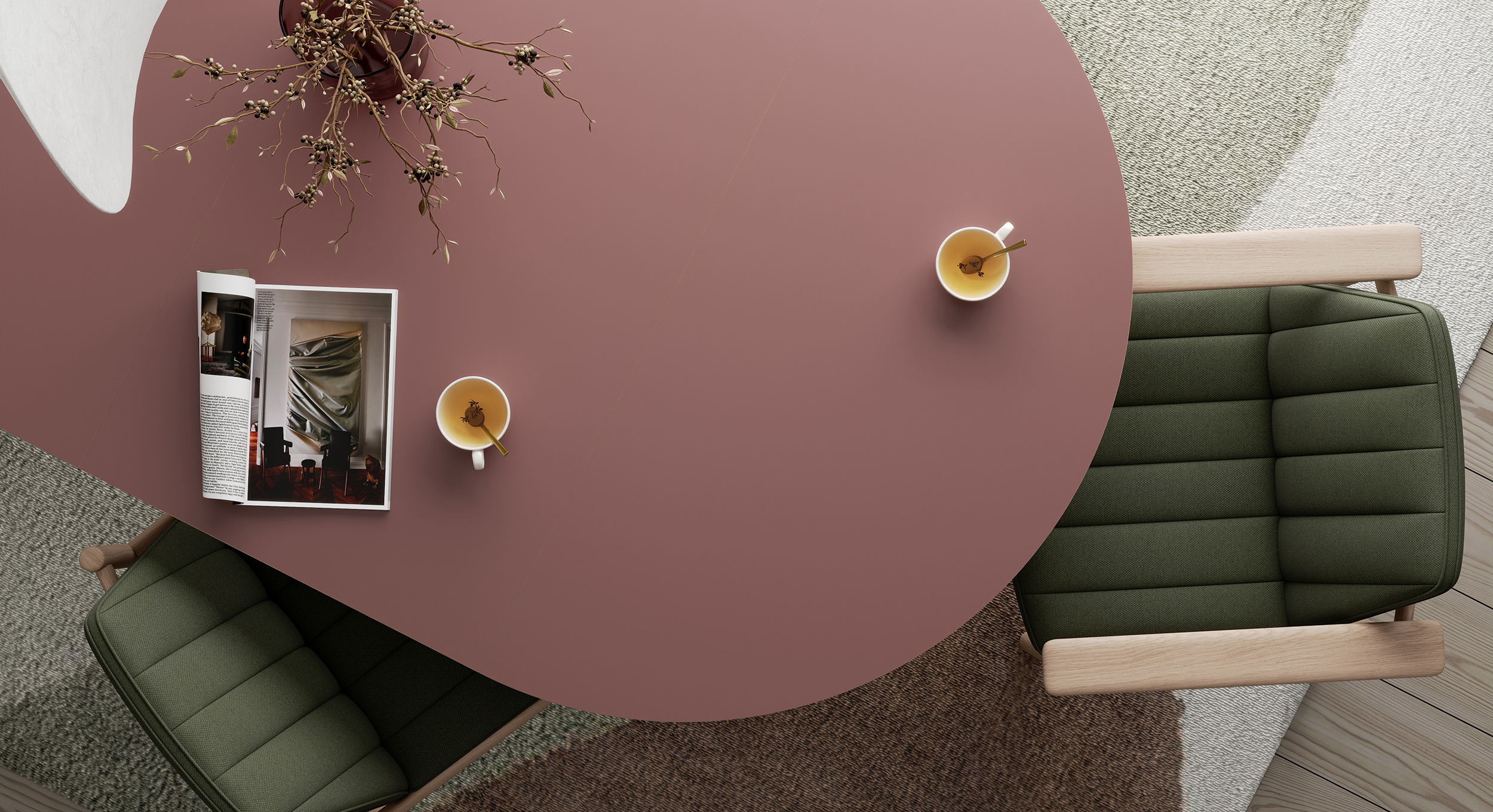 Eikund – 30 June 2023
The Oma Table
The OMA table is easily recognized by its simplicity. The clean design and round shape make this dining table a classic choice suitable for both small apartments and larger households. Whether hosting modest dinners or larger parties, it comes in two different versions to accommodate various needs.
OMA's distinctive sharp edges and unique structure make it a highly sought-after design within our collection, setting it apart from your "typical" Eikund table.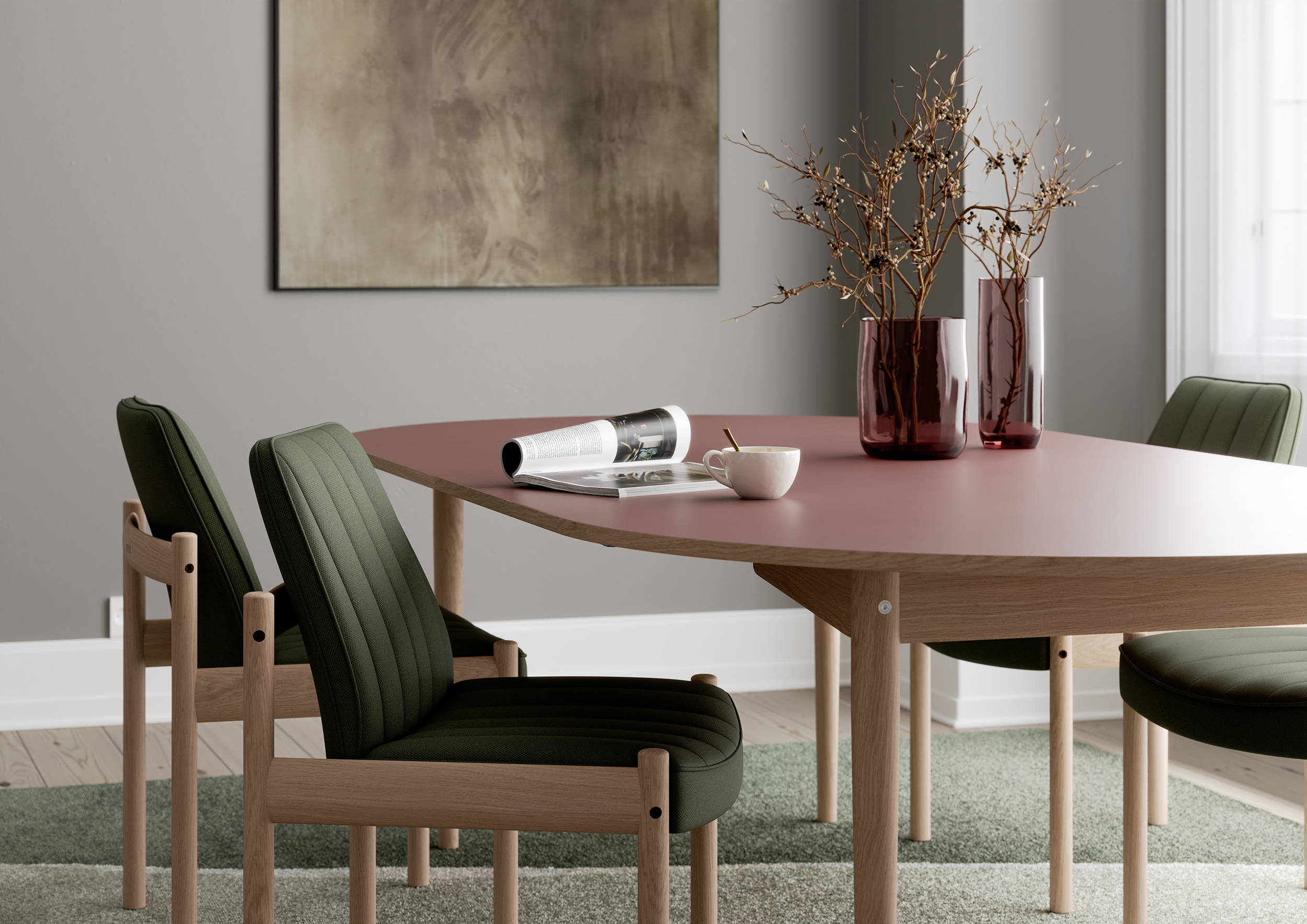 Where form follows function
OMA is our personal take on Sigurd Resell's original design from the mid 1950's. One of our focus points in the process of developing the design, has been to use a more modern and reliable mechanism for the extendable version.
A defining characteristic of Resell's designs is the well-defined and logical construction, where form follows function. The Oma design serves as an excellent example of this principle.
The dining table comes in both a static version and an extendable version with no supporting legs needed. The static version is great for smaller spaces, giving you that inviting and cosy feeling only a round table can provide.
The extendable version adapts its form based on the number of guests invited, allowing you to select the suitable size for four, six, or eight people.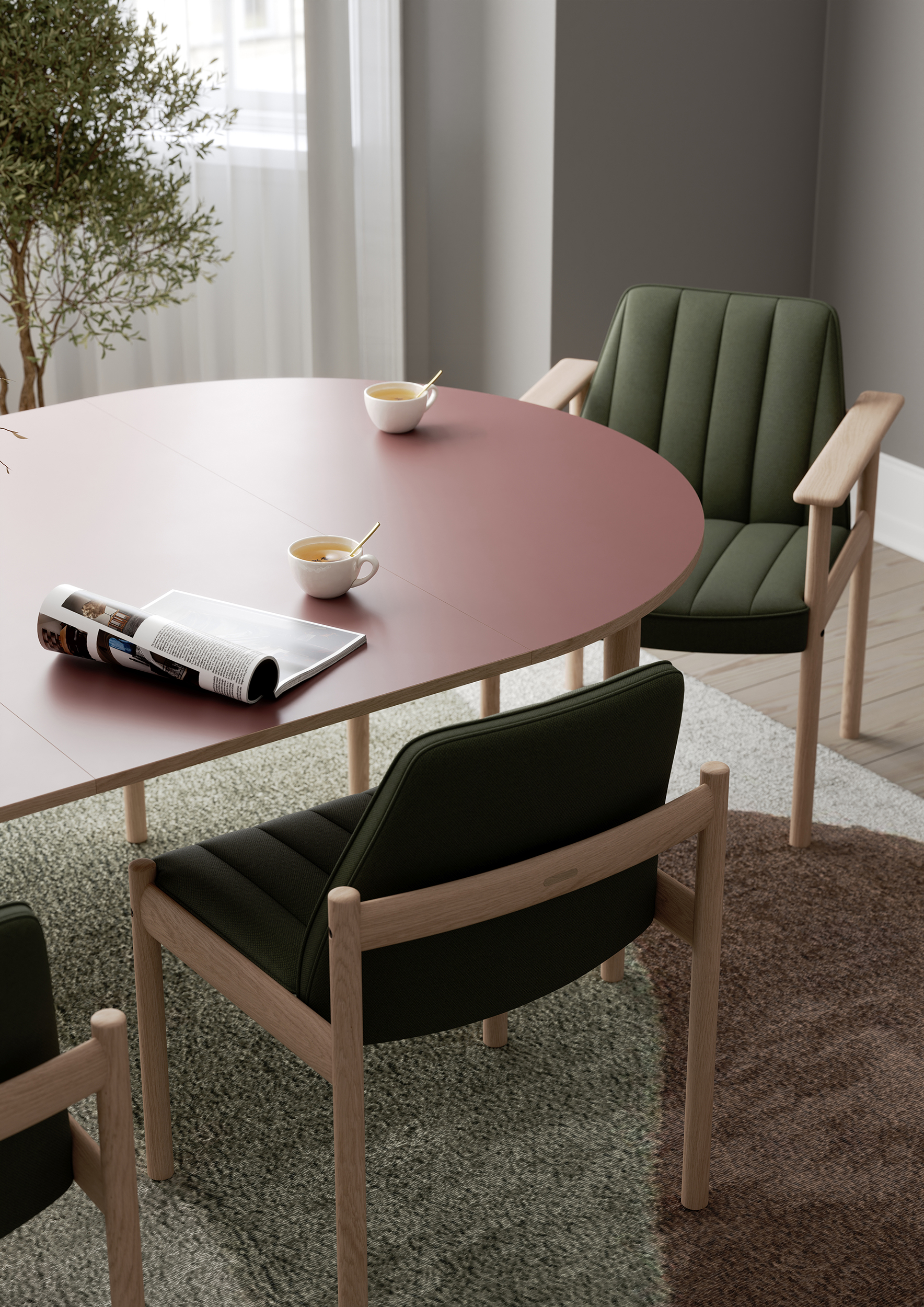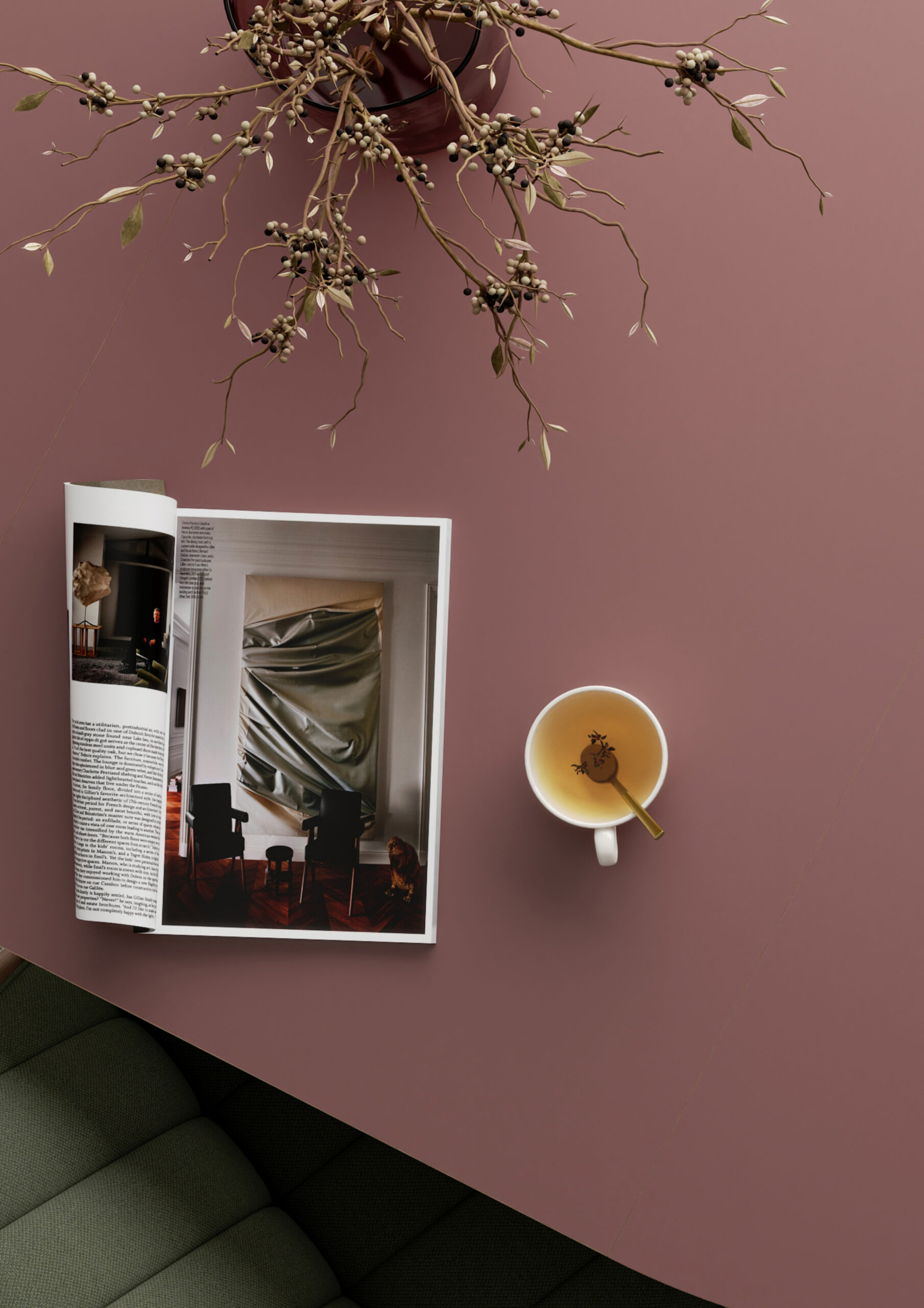 Organic shapes in solid wood
The tabletop is available in solid wood or Fenix laminate, perfectly balancing its 'sharp' form with modern aesthetics. The framework has a softer and more organic shape in solid wood.
The Fenix laminate is undoubtedly a great alternative for anyone who enjoys a splash of color, while seeking a robust surface that can withstand various forms of use.
Oma is a part of a design series of dining tables designed in the 1950s. With its timeless aesthetic and versatile design, featuring a wooden framework and various tabletop options, this piece instantly becomes a modern home classic.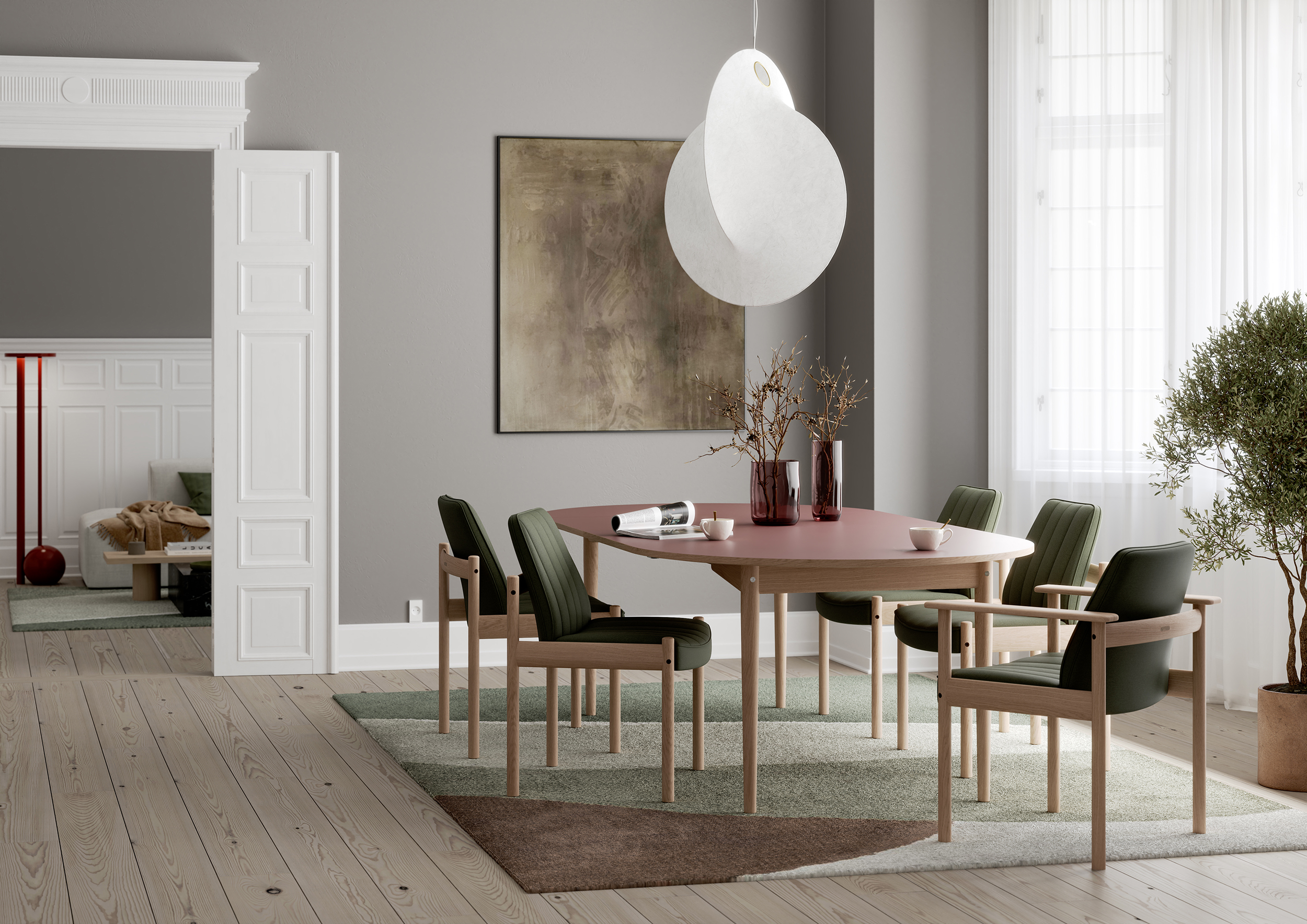 About the designer
Sigurd Resell graduated from National Academy of Craft and Art Industry in 1947. He designed Oma in 1957 while being employed at Rastad & Relling Tegnekontor in Oslo. Resell is known as one of Norway's most formidable furniture designers in the 50's and 60's. What truly characterizes his furniture is his elegant and meticulous approach to construction. Throughout his career, he has received nine awards from various competitions and exhibitions both in Norway and internationally.