eikund – June 2019
Krysset by Eikund – winner of loose furniture product of the year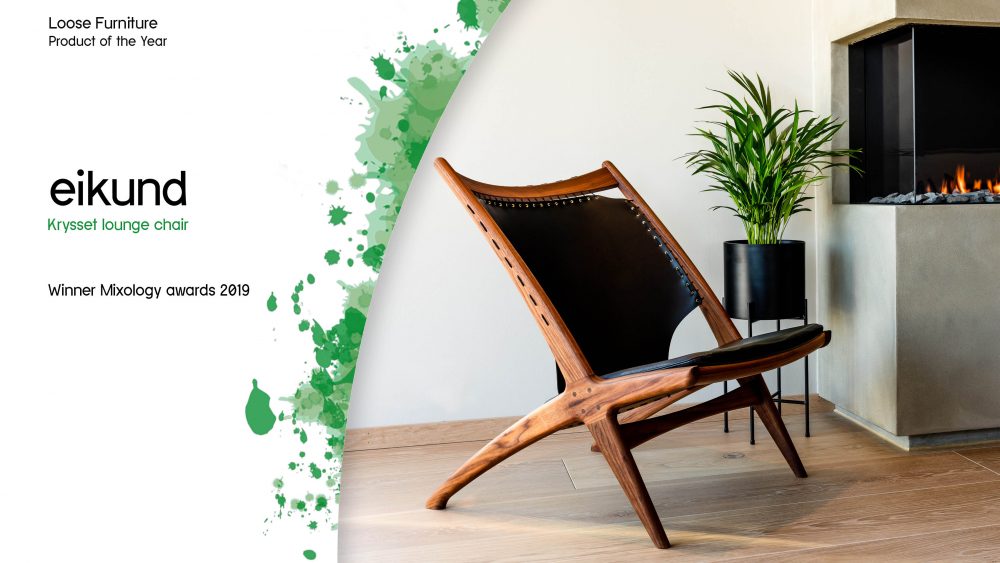 Thursday the 20th of June the Mixology awards were held in London. Krysset by Eikund was one of seven finalists in the category loose furniture. The lounge chair was announced as the winner!
Mixology is the UK's most prestigious, must-attend award ceremony and summer ball, created for the dynamic and innovative interior design community.
Eikund is a new manufacturer of previously forgotten Norwegian design. They dedicate themselves to hunting through archives and attics looking for these design gems, and then breathing new life into them with high attention to detail.