Eikund – 1st December 2021
The Hunter Relaunch edition
Including the custom made Eikund Hunter Throw
60 limited editions
As a part of our relaunch of the Hunter Chair, we are making 60 limited editions of the lounge chair available through our network of Norwegian dealers and through our website.
This relaunch edition differs from the regular one with its brass stitching along the edge of the saddle leather, and its brass plate that certifies the number and authenticity. It also comes with a custom made throw designed by Eikund, produced by Innvik.
A collab based on Norwegian craftsmanship and design
The collaboration between Innvik, our preferred Norwegian textile company,and Eikund goes way back as they have produced textiles for several of our chairs.
However, the idea of the throw came to us as we felt it would be interesting to offer something unique for our customers as part of the Hunter relaunch.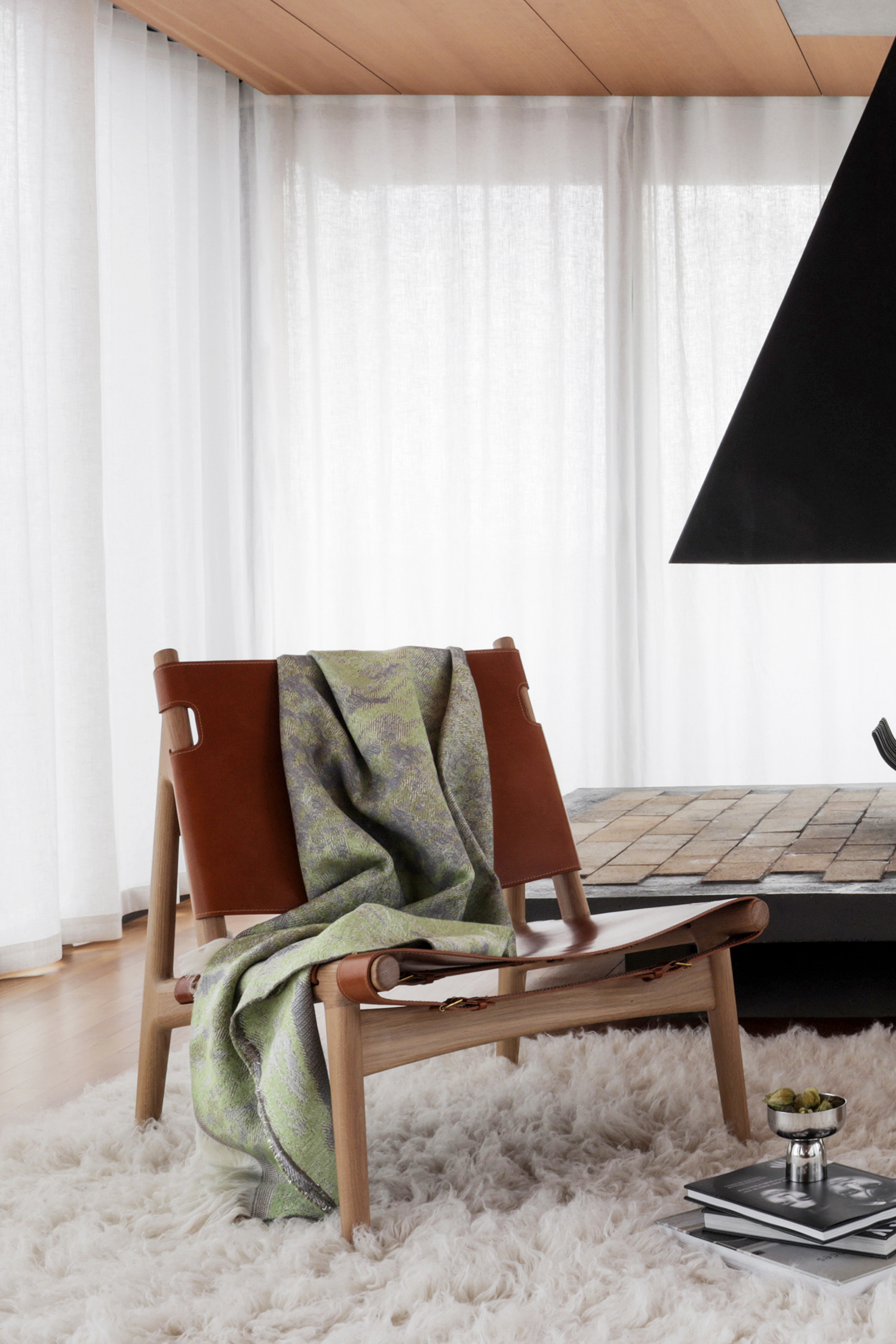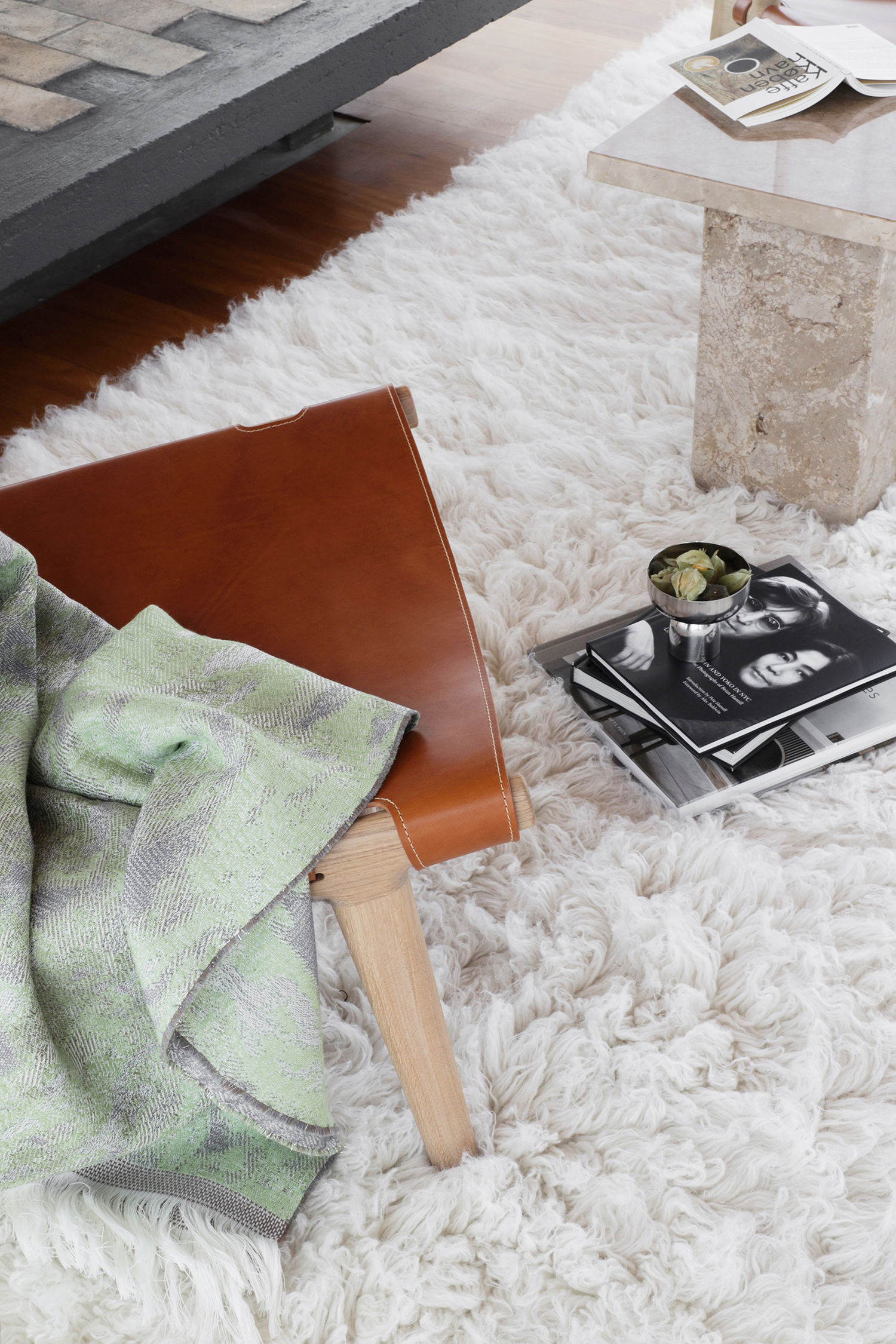 The Eikund Throw
The Eikund throw is based on the randomness of nature rather than the strict patterns typical for its kind. Inspired by nature's own colours and the natural moss found on oak trees, this throw is meant to bring an air of wilderness into your living room.
The throw is soft and comfortable, and the details and finish of the very best quality, which all Eikund products are known for.  
Measures:
Length: 180 cm
With: 148 cm
Fringes: 7 cm
Keep updated, sign up for our newsletter