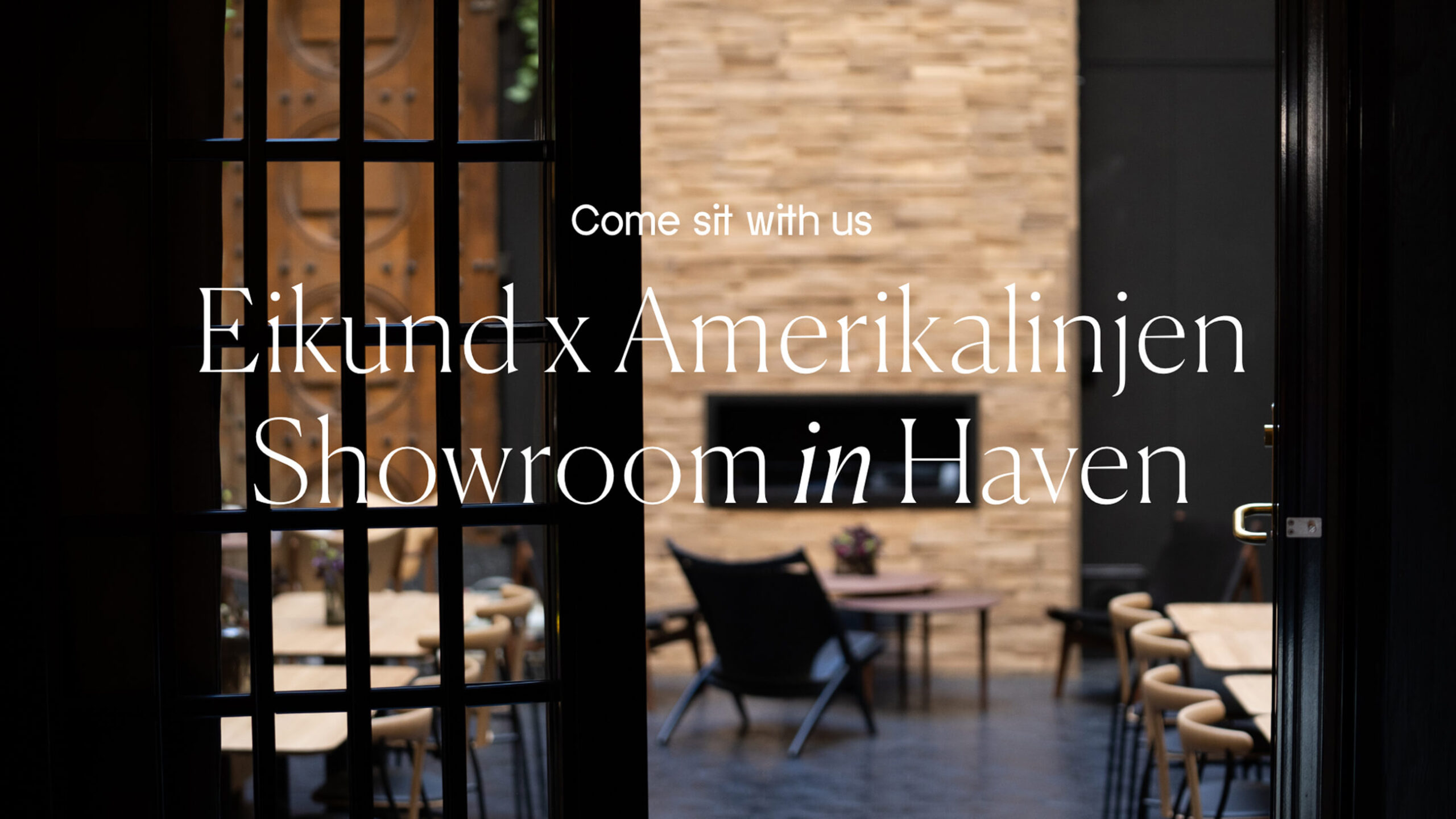 Eikund – 25 August 2022
Press release – Welcome

to our new showroom at Amerikalinjen in Oslo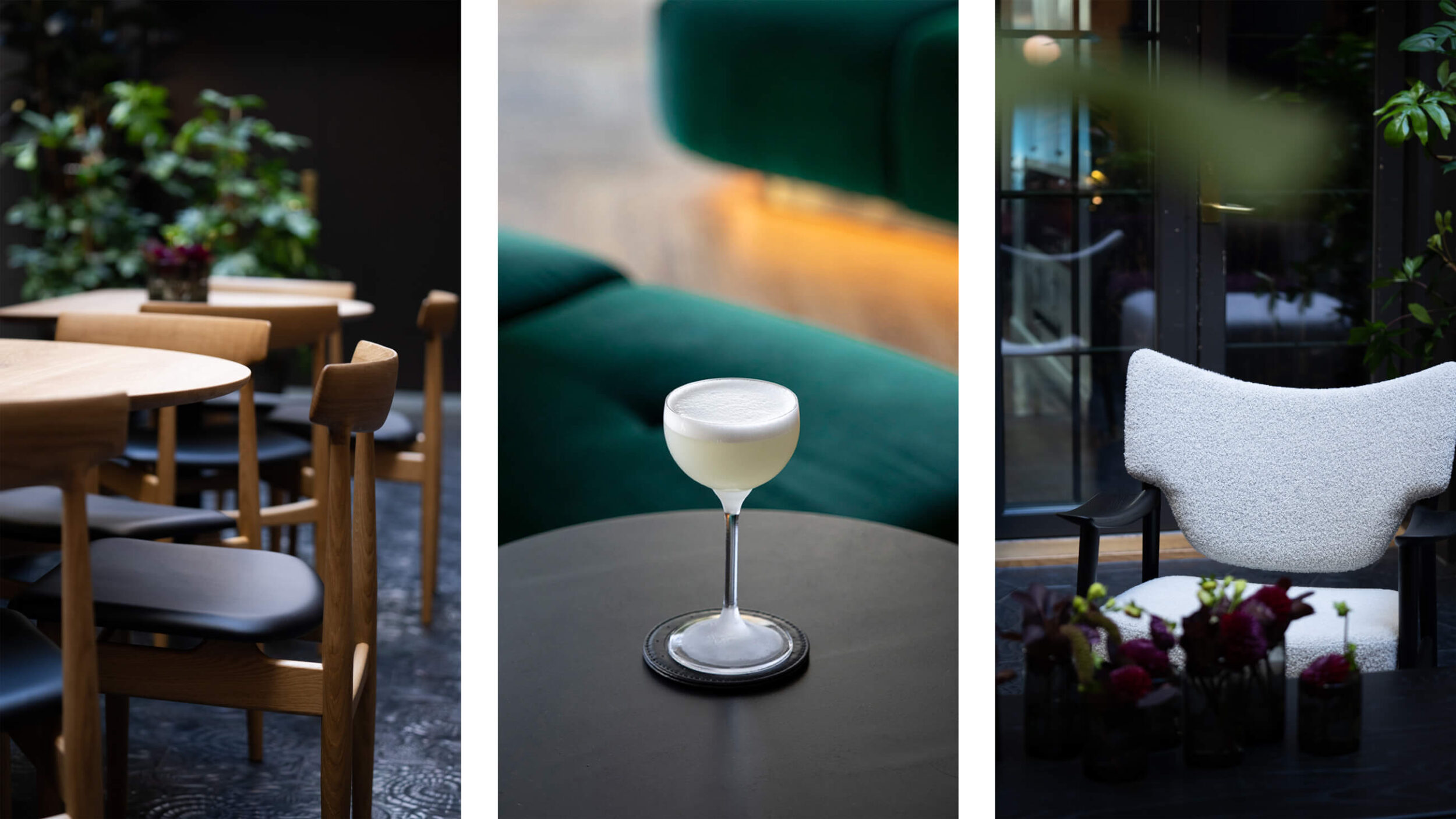 A showroom that is meant to be used.
As one of the first of its kind, together with Amerikalinjen, we have created a showroom ready to be used – by everyone. This is a place where you can enjoy your morning tea, bring your laptop, and have a quiet work session or just hang out and relax, while at the same time try out our furniture in the historic environment of Amerikalinjen.
There is no need to plan or book anything, but if you do want to make sure to meet some of us, please contact Hilde to set up an appointment with Jørgen, Morten or Hilde.
The showroom in Haven is open to all to stop by for a coffee, lunch or simply to enjoy the experience. So please, come sit with us in our new showroom!
Why Amerikalinjen?
For both Amerikalinjen and Eikund, uncovering an identity has been a huge part of the process to where we are today. We both have a strong heritage to manage and a legacy to preserve. While at the same time recognizing the times we live in.
And we also just love this space. The building itself with its original façade, the wide corridors, the high ceilings and all the ornate details. All of this creates the perfect canvas for us. It's a perfect match.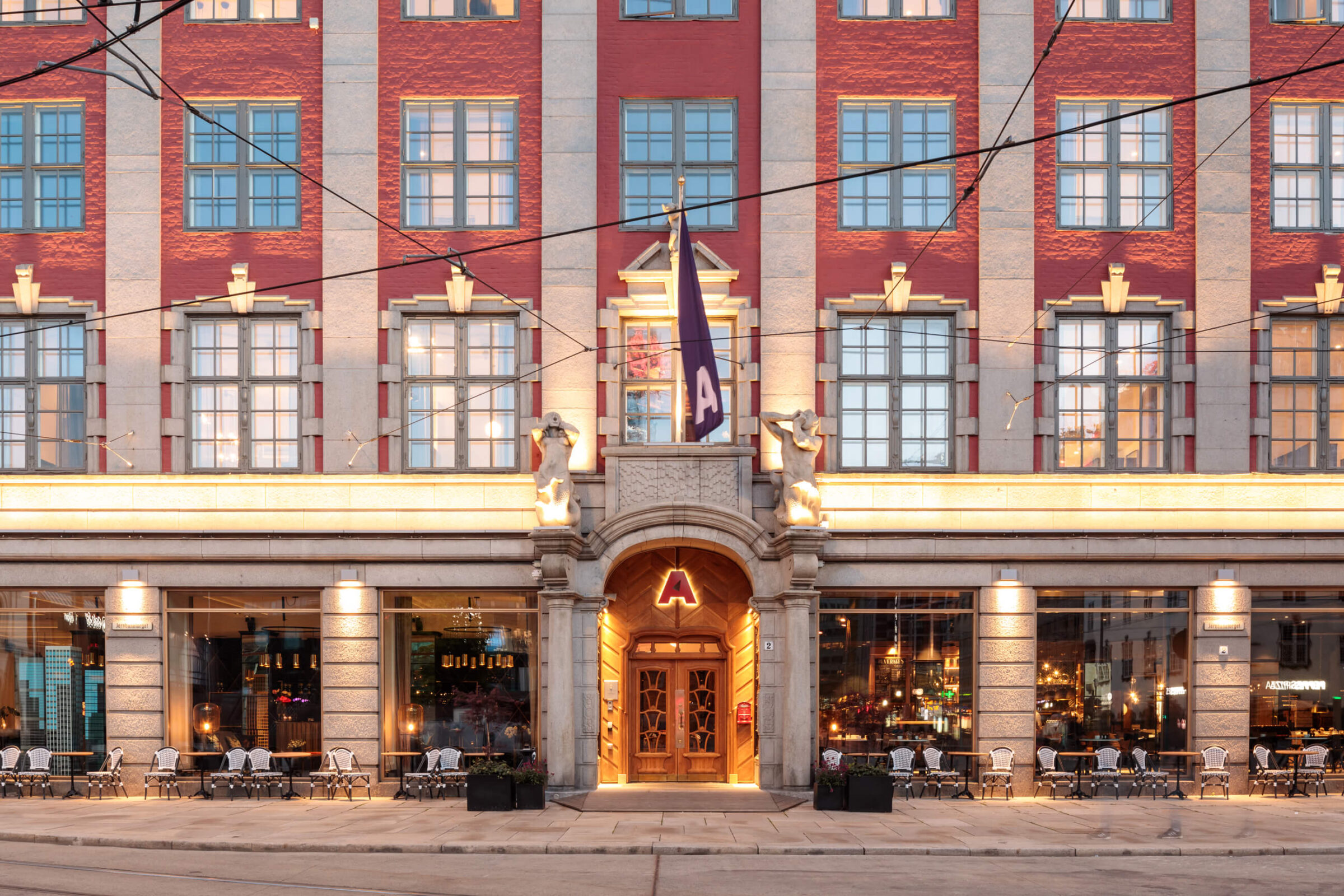 The Norwegian American Line
This is where the journey began for thousands of expectant Norwegians. They were going with the American line to the land of opportunity. The line's venerable headquarters opened its doors in 1919. 100 years later, the iconic building has been resurrected as a vibrant boutique hotel, designed for the modern explorer.
Amerikalinjen is where locals and travelers meet, and it is the ideal starting point for exploring Eikund's classics.
Please contact us if you want a tour of the showroom and a personal meeting with someone from the Eikund Team. Contact Hilde to make the arrangements:
hs@eikund.com
.