Eikund – 29th march 2021
Made to last
Quality is at the centre of every choice made at Eikund. Combining iconic modern aesthetics with high quality natural materials. Each piece is crafted to last a lifetime.
– By using naturally sourced and treated materials, such as wood and leather, we create a look that changes with time, says Morten Hippe, the co-founder of Eikund.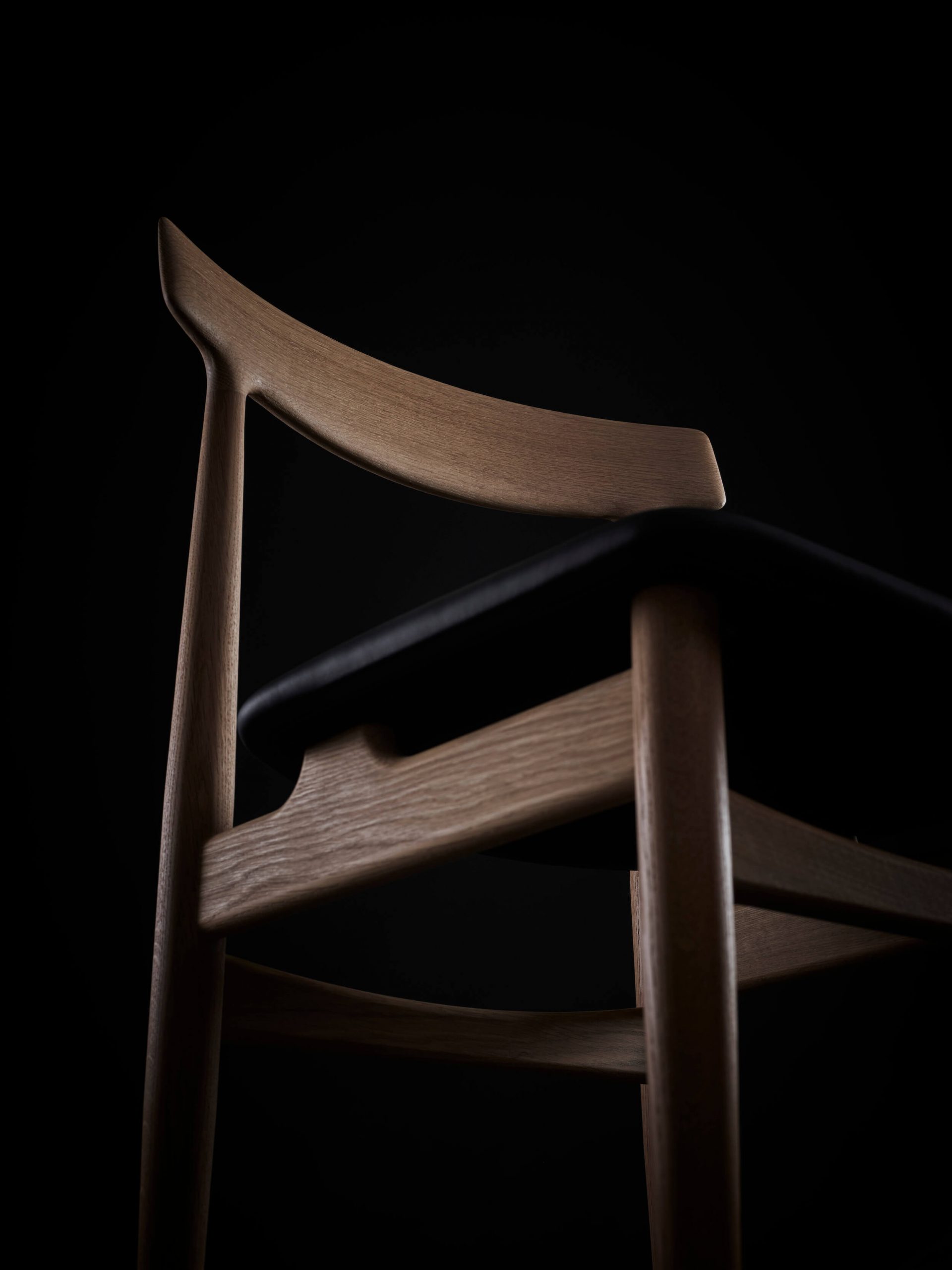 Aging with grace
The surface patina caused by handling, and the accumulation of wax, soil, stains and oils that human hands have made over the course of the years cannot be faked. It's the inevitable effect of time.
A great product is timeless by design, made in durable, quality materials that are made to last.
– We would rather produce one piece of furniture made to last, than several that no one will care for in the end. The mindset of creating something with real purpose is the core of our business, says Jørgen Tengesdal, co-founder of Eikund.
The history of Norwegian design shows how a product becomes timeless; it's all about attention to detail, which is the difference between a simple trend driven product and objects that are made with craftsmanship.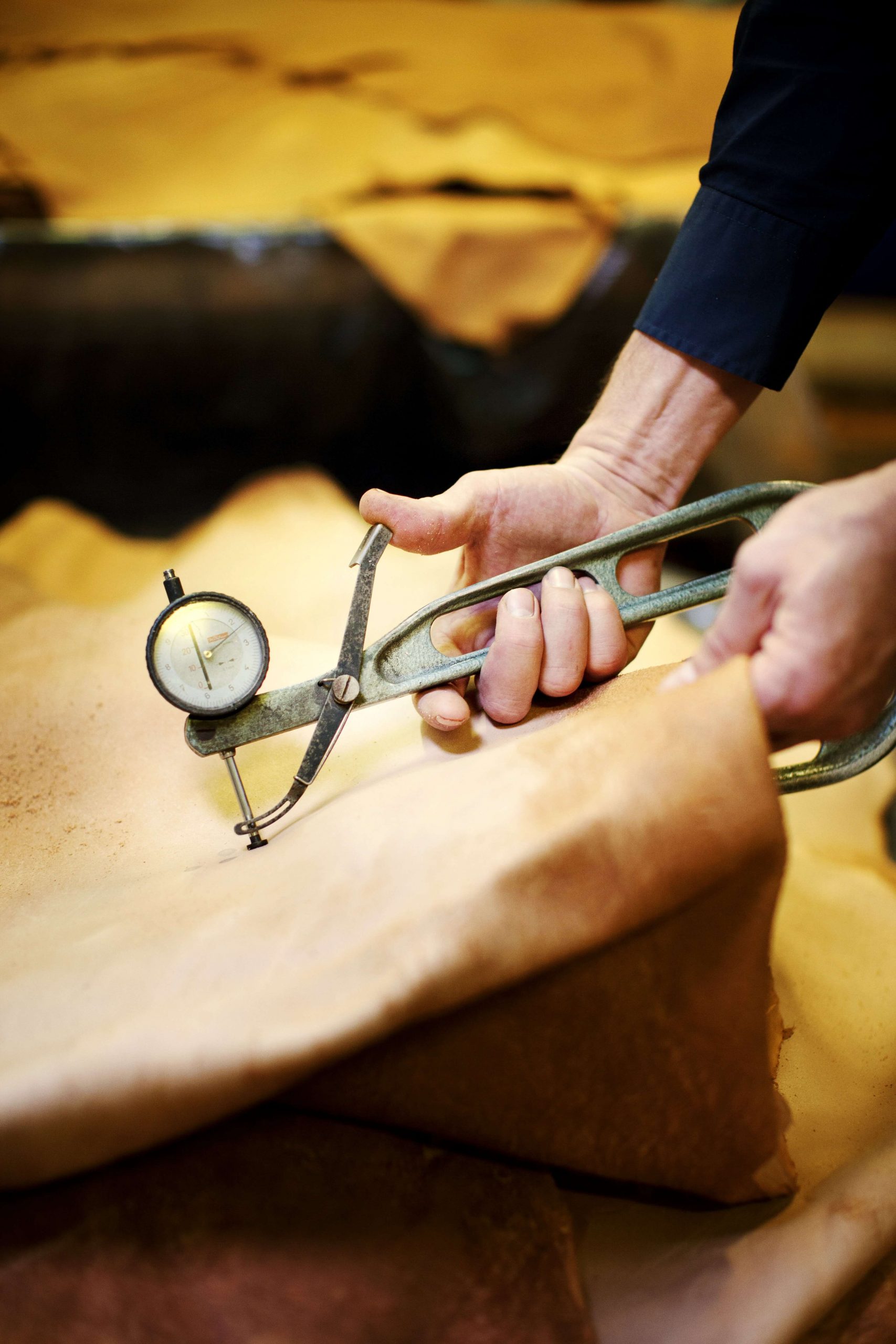 Back to the roots
The Eikund journey began when the soon to be founders questioned why the Norwegian design classics were so difficult to find. They began looking for the best designs and designers, searching through archives, libraries and museums.
– When we started digging, things unfolded quickly and in ways we could never foresee, Tengesdal recalls.
In some cases, the drawings and rights would be held by the family. While at other times, they would belong to the design firm where the designer worked at the time.
– When we visited a family's house in search for drawings of one particular chair, we luckily stumbled upon an entire attic, filled with boxes containing designs that had never been produced! says Tengesdal.
At Eikund we take our design legacy seriously and we are proud to launch our Norwegian classics and to give them a new and sustainable future.
– Our designs are from a time when furniture was made to last, and so we strive to recreate the iconic and modern feel from the 50s and 60s by using materials of the time – predominantly wood and leather, says Hippe.
With a love for natural materials
The respect for natural material is the beating heart of Eikund, because they are inherently more eco-friendly than any artificial counterparts. Natural materials come at a higher price, as they tend to be of higher quality, which usually translates into increased longevity.
– We are proud to say that the key building blocks of our furniture range are made up of natural components. We use sustainably sourced wood with certified leather alongside textiles with a clear traceability, stating its natural processes, says Hippe.
Using natural materials is part of a new era in home design, showing how responsible producers and consumers can improve both their own and the planet's wellbeing.
The wonders of wood
Wood is a long-lasting and robust material – perfect to create longevity in furniture, and a look that will change with time. Wood is a living material that will live with you.
Furthermore, wood may provide benefits for both mental and physical health. Increasing the amount of wood in the home or workplace reduces the use of man-made substances which potentially contain chemicals which are harmful to the environment.
It has also been claimed that the introduction of interior wood has a stress-reducing effect.
How long a wood product lasts depends on several factors, including the type of wood, the treatment applied to it, and whether the item is located inside or outside.
Honesty
– We strive to be honest and edgy. Honesty, in the form of material sourcing. Edgy, in the sense of being on the search for new and innovative solutions, says Hippe.
Eikund uses wood sourced from controlled forests, with Forest Stewardship Council (FSC) certification. This contributes to the protection of forests, plants, animals and people.
– Our promise is to produce quality design, made from sustainably sourced wood that lasts, Hippe says, and continues: – Another material we love to use is leather, a natural product that only improves with age.
Graceful longevity
All leathers from Eikund are sourced from EU countries, from trusted partners who comply with the strict rules and regulations defined by EU legislation to ensure high levels of animal welfare.
Eikund's main source of leather is Tärnsjö garveri in Sweden, where the leathers are treated in the traditional way: in large oak barrels using only natural materials, including tannic acid from oak.
– We like to call all our leathers eco-leather; this is a term used to describe leathers produced from an environmentally friendly production process. It relates to the chemicals used, waste products generated, and the finishes applied to the products, says Hippe.
The eco-friendly leather is a natural material managed using processes and chemicals that are safer for the environment. Minimising the use of chemicals also makes the product safer for the user over time.
– Our selection of leather ensures genuine quality that will age with beauty. All our upholstered furniture comes with vegetable tanned leathers. Our hides are tanned using a recipe of natural materials, such as oak bark, says Tengesdal.
This process, from raw hides to the final product, transforms the leather slowly in wooden drums and according to traditional methods. The process is based on the use of natural tannins and machinery, but the most important element is simply time.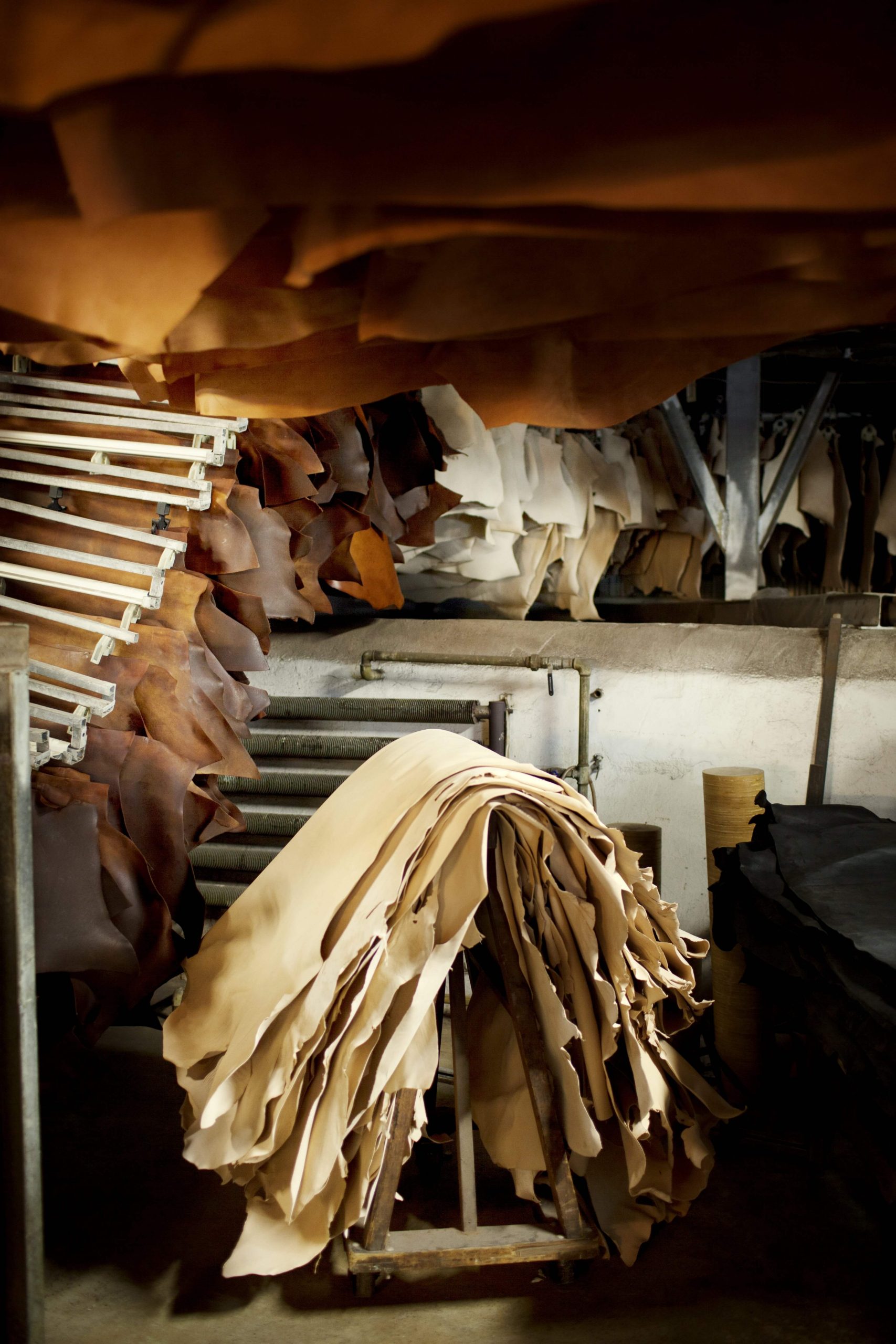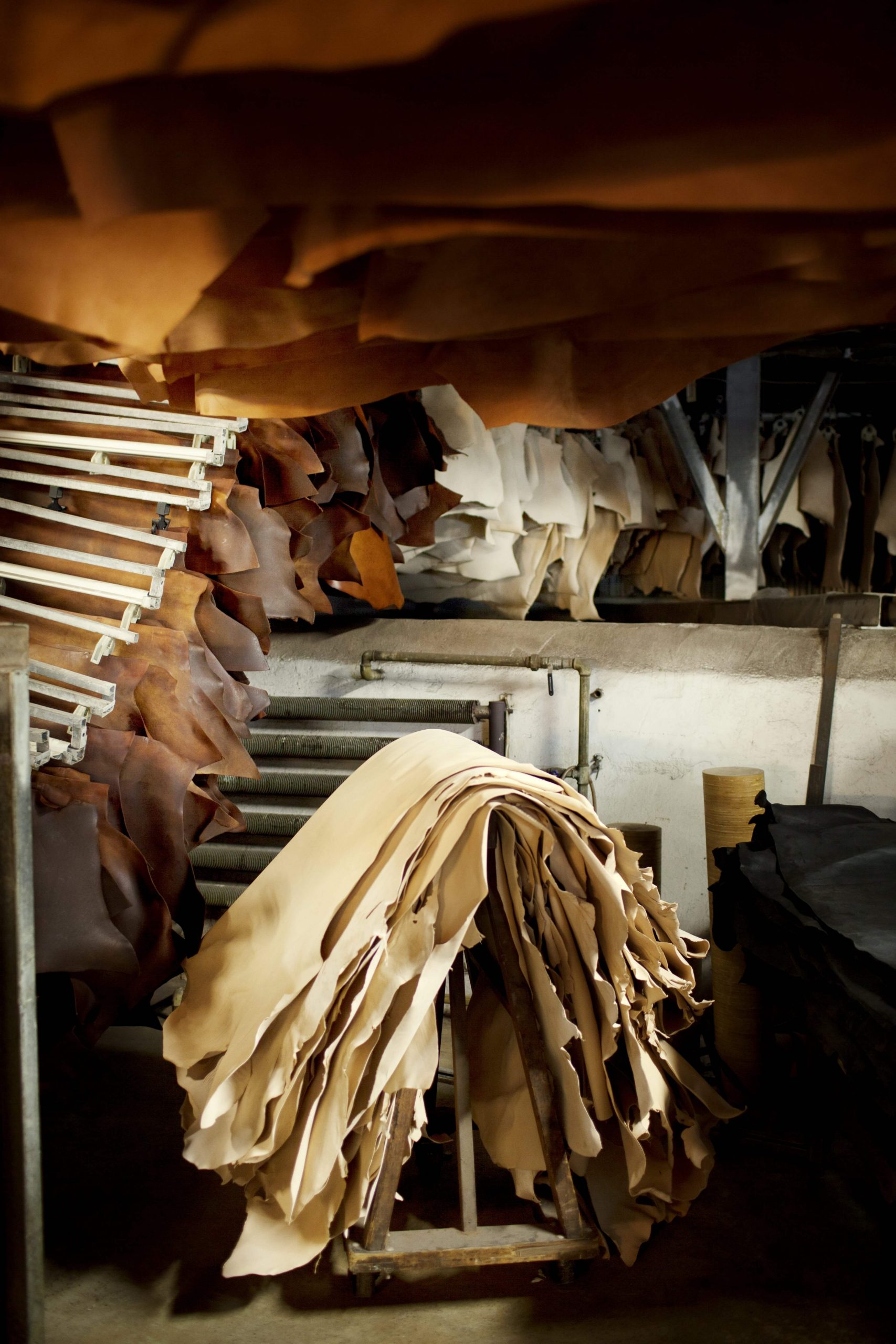 Vegetable tan
Vegetable tanned leathers have an open structure that allows the material to breathe.
Among the alternative tanning methods, vegetable tanning is the only one that allows the leather to develop its own unique characteristics. At the same time, it's the most sustainable and environmentally friendly process.
Getting the best of comfort, tradition, versatility and distinctiveness, out of the leather.
When leather is used, it will change. Where it's touched it will change colour because of the wax and oils that transmit from our hands. In the same way, spills will leave visible marks in the beginning, but with time it will become a personalised look. The light leather will turn into a dusty pink, or perhaps a warm cognac colour, over time.
– We like the leather to live with you, in the same way as wood, it will change with time – and just like you, it will become more mature with age! says Tengesdal.