Bo Bedre – august 2020
Fluffy – Winner of «Årets Relansering» (Relaunch of the year) in the Bo Bedre design awards 2020
We're proud to announce that Fluffy won the "Årets relansering" (Relaunch of the year) in the Bo Bedre design awards 2020.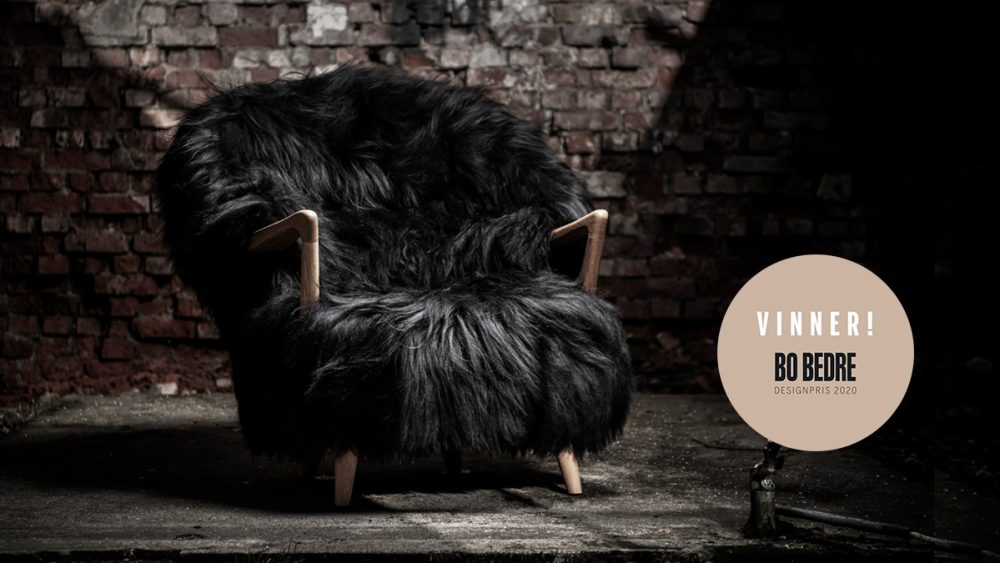 The jury says:
"CRITERIA: The award is given to a product that has been brought forth from Norwegian design history, and which strengthens the brand of Norwegian design at home and abroad.
The award goes to a product that has really scored a bullseye on the concept of a relaunch: The chair retains its original design language from 1954, while the daring manufacturer gives it a 2020 expression: A wild mass of Norwegian "spælsau" now wears the wooden frame, and makes it a true design statement. In Fredrik A. Kayser's original design, the upholstery was short-haired imitation sheepskin, while the use of natural material makes the chair an exclusive piece of furniture that is not easily forgotten.
Eikund has taken classic Norwegian furniture design and developed it further, which shows both courage and foresight, and not least: A proper dose of humor. The jury salutes!
The prize goes to Fluffy, designed by Fredrik A. Kayser in 1954, relaunched by Eikund."
Have you met Fluffy yet? Say hello here.